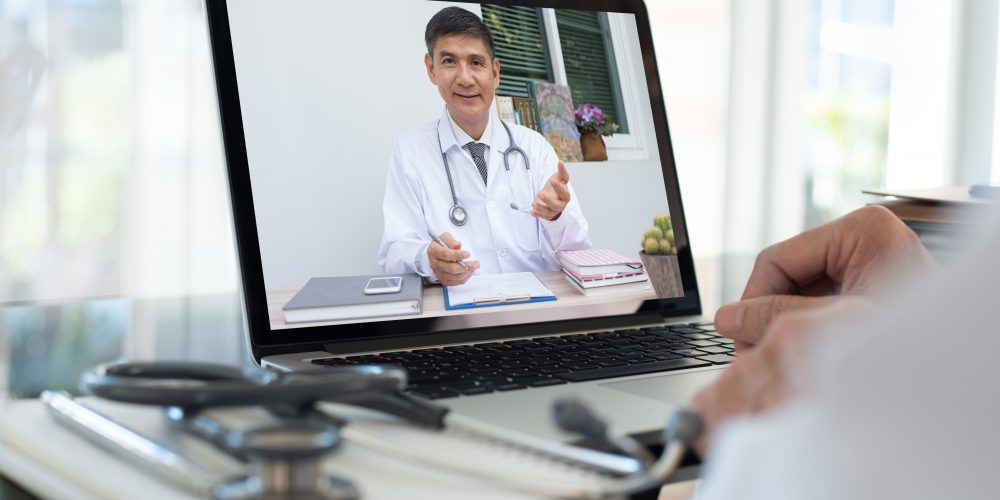 08 Apr

Telemedicine EMR Transcription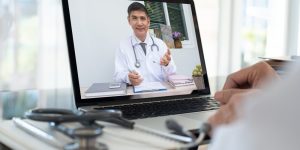 Telemedicine EMR transcription saves lives.
Why do we need telemedicine?
The CDC reported that in 2017 there were 139 million emergency department visits. 14.5 million (10%) visits required hospitalization and only 2 million (1.4%) resulted in admission to critical care units. Simply put, the majority of ER visits are minor medical issues that can be treated virtually.
How many of the 122.5 million visits could have been screened using telemedicine? If patients turn to this recently revived medium – especially during COVID-19 – how many lives can be saved by freeing room for critically ill?
What about patients in rural areas? With major hospitals stationed in big cities, rural residents can't reach the doctors they need without virtual tools. This is especially true for specialists. 
What are the benefits of telemedicine?
To better understand telemedicine, let's gain a quick overview of the types of telemedicine:
Interactive Medicine

– This is how most people envision telemedicine. Patients communicate live with doctors who ask questions, evaluate responses, and make a diagnosis if possible (without ever shaking the patient's hand!).

Store and Forward

– This is one of the major benefits from digitizing patient-physician interactions. One provider can conduct a conversation and forward the call recording and/or notes to a specialist.

Remote Patient Monitoring

– Telemedicine, in this case, helps reduce caretaker onsite hours. Caregivers are able to monitor patients that reside at home through mobile medical devices pre-configured and respond when needed.
The benefits of telemedicine are vast. We turn to doctors, and occasionally the ER, to get answers to our health-related questions. When patients call in for a telemedicine screening, they get a relatively immediate response compared to making a far-off appointment or waiting in a long line. In the instances where a referral is needed, patients streamline their path to the right doctor. Telemedicine also creates more equitable access to quality care. Finally, patients needing around the clock monitoring get immediate care through mobile medical devices is just a dial, or alert, away.
Why is Telemedicine EMR Transcription Preferred?
Medical providers engaged in telemedicine are operating in an entirely new landscape. Digital interactions differ greatly from in-person interactions. It's harder to establish rapport, read body language, and listen intently over teleconferencing tools like Zoom.
EMR companies pitched that medical providers can point and click quick notes into a template that may or may not need later editing. The reality is, however, that doctors quickly realized when EMRs were mandated circa 2014 that they were both losing authentic patient interaction and spending hours after visits cleaning up their digital notes.
Since a patient exam is a narrative, physicians have historically dictated notes from the visit in the format they believe best fits. The fantasy that doctors will spend the time directly inputing patient notes into an EMR system has yet to come to fruition.
When we combine concerns of inauthentic virtual conversations with EMR template rigidity, we end up with a distracted, frustrated physician.
On the flip side, medical providers are starting to realize that Telemedicine EMR Transcription allows for organic conversation, accurate diagnosis, and far less stress. With this option, doctors take notes as they please and later dictate. Transcriptionists with deep knowledge of your specific EMR categorize and scribe directly into the platform. Ultimately, this system leads to organized records, quality patient care, effective referrals, and 100% compliance. The cherry on top – a reduction in time and stress!
Interested to hear how we can streamline your Telemedicine EMR Transcription and provide rapid, reliable service? Give Kristin a call today to discuss your needs and get a quote!