05 Apr

Mobile Upload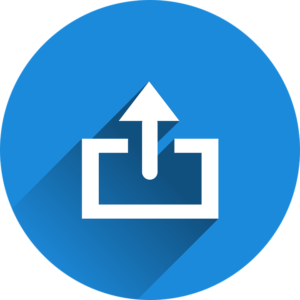 Mobile Upload Easy Step-by-Step Guide using Voice Memos
Record audio straight from your iPhone for next day transcription or translation via mobile upload! If you have a mobile device in your pocket right now, you're equipped to record audio of any length and receive a full text transcript or translation in 24/48 hours. KMTS is now fully integrated with iOS and Android devices for mobile upload of your audio files. Below is a step-by-step guide for direct uploading from the iPhone app: Voice Memos.
Step 1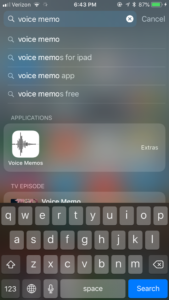 To being mobile upload, go to "Voice Memo" app on your iPhone.
Step 2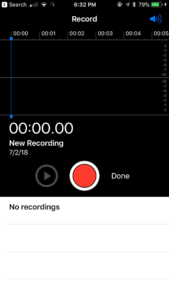 Click the record button. Voice Memo will capture audio for the room. 1-8 people possible of any length.
Step 3

Save file name.
Step 4

Click the upload icon.
Step 5

Select save to files.
Step 6

Choose your destination.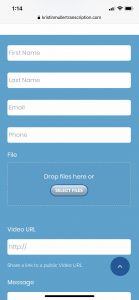 On your browser, go to kristinmullertranscription.com/contact. Fill out form and choose file.
Step 8

Click browse.
Step 9

Choose file.
Mobile Upload Received! Transcript to be Received in 24/48 Hours!
Boom! Kristin will contact you shortly to clearly understand your project. Uploading transcription and translation files has never been so easy. Start today with the phone in your pocket. Rev transcription up with personal, easy-to-use, cost-effective professional transcription. No extra app needed. Depending on audio length, the upload may take a few minutes.
Edit Audio File Before Uploading Files
If you are interested in learning how to edit the audio that you recorded before mobile upload, you can visit this link here for detailed instructions or the apple official site for an overview. Voice Memo allows you to crop certain sections out and narrow the audio recording . This is a very handy way to shave off extra recording at the beginning or end of your file.
BEGIN TODAY!