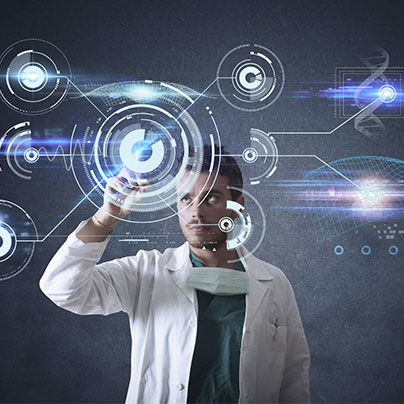 02 Dec

Digital Healthcare: The Future of EHR Efficiency, Usability, and Interactivity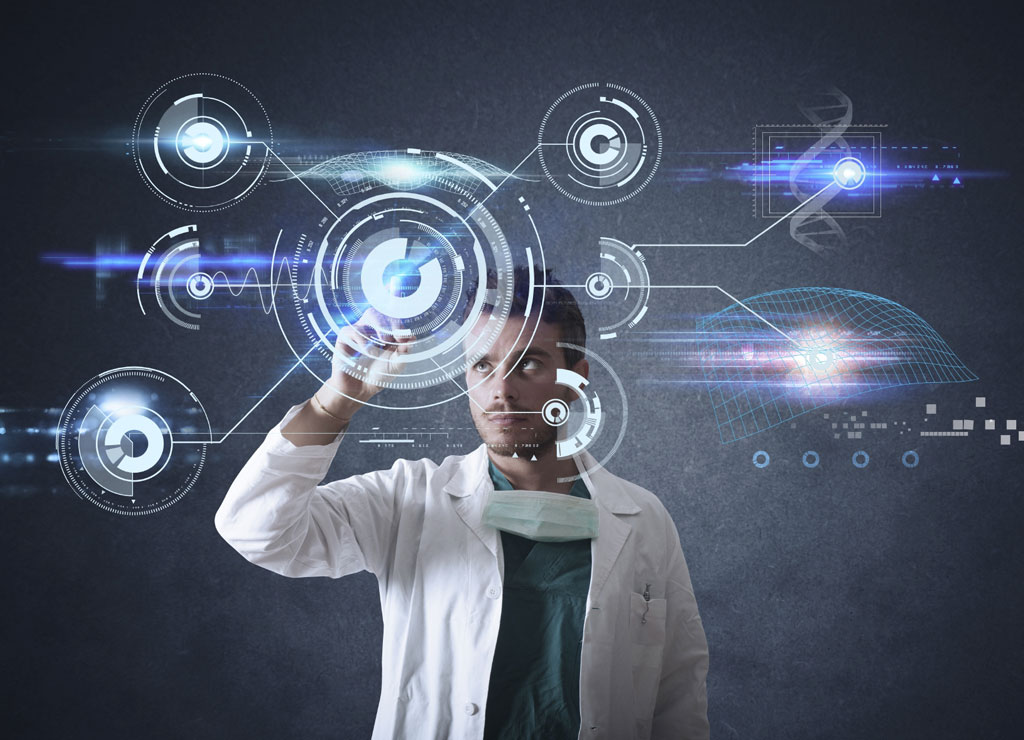 "EHR systems, as a trend, is going to make a big impact on medicine also because visualizing medical data is very important. [Physicians] will be able to access EHR systems and patient records on any device, including the Google Glass. This way physicians can engage with their patients and the records at the same time. EHRs can capture videos and pictures more dynamically and they can be saved for the future." – Mr. Praveen Suthrum
The medical industry has made astronomical progress in the last 100 years. Before the industrial revolution, doctors would perform often fatal operation attempts, prescribe medicine with no scientifically proven benefits, and offer amputation as the answer to simple foot infections. To say we've come a long way would be an understatement.
To say that digital healthcare systems will take us further, however, is no laughing matter.
The Future of EHR Systems
During the span of the first four years (2012 – 2016), physicians and hospitals will continue to operate in the Stage 1 of EHR systems implementation. The federal mandate has clearly created a purposeful requirement for meaningful use, but this is just the beginning. Driven by ambitious government incentives and loose regulatory structures, EHR software developers have a convicting drive to push toward advancing the systems already in place – and in a very primitive form.
The future looks, well 'TECHY' and futuristic. Though, EHRs are centered on efficiency, usability, and interactivity.
Efficiency
EHR's advanced technology will eventually allow documentation to be finished by the time the clinician leaves the exam room.
The program's intelligent design will analyze results and synthesize past treatments to highlight a potential plan of action in including treatments, referrals, and diagnoses.
Numbers on a paper will instantly be complemented by appealing representations showing trends, graphs, and other forms of visuals imagery.
Physicians will generate and transmit permissible discharge prescriptions electronically (eRx)

All information will be readily available to patients within a matter of days or hours to view online, download, or transmit.

Doctors will be able to instantly identify and report cancer cases to a State cancer registry, and specific cases to a specialized registry.

Medications will be automatically tracked from order to administration using assistive technologies in conjunction with an electronic medication administration record (eMAR).
Usability
Numerous levels of information will be streamlined and leveled to reveal the most important information up front, with increased ease in revealing deeper more complex information and data.
The same data and patient information will be securely accessed across platforms including computers, tablets, and smartphones.
As Google Glass becomes a staple of the medical industry, this information will be available in hands free form.
Firms will begin producing hardware devices and medical technology that integrate and syncs with software over the cloud.
Interactivity
In the era of connecting patient's data across different care settings, the role of EHRs as primary data repositories will diminish. EHRs will collect local data, but will need to share (in a two-way fashion) internal data with external sources using Enterprise Charts – a single chart, accessible by everyone within a delivery system.
The aforementioned will allow for collaboration potentially involving multiple physicians – a staple of future medical innovation.
EHRs will use secure electronic messaging to communicate with patients on relevant health information.
Individuals will be able to easily request data from all their providers – regardless of which EHR they use – gaining transparency.
"Advanced EHRs will provide the 'glue' to bring together the devices, stakeholders and medical records in the future connected healthcare environment." – Anthony Cox
With all these changes in effect, the first step for a physician, clinic, or hospital is to securely transfer paper charts to an electronic medical record / electronic health record platform. Following that, the role transcription services will have in the changing industry will be centered around editing automated voice dictations, managing EMR systems to streamline organization and fluidity, plus much more.